26 British parliamentarians have written to joint Foreign Office and Department for International Development Minister responsible for the Middle East, Alistair Burt MP on the demolition of the Palestinian Bedouin community of Khan al Ahmar in Area C of the West Bank. The planned demolition of the community would also include Khan al Ahmar's school, made of tyres and mud, which educates 170 children aged between 6 and 14. More information about Khan al Ahmar can be found on the website of Jahalin Solidarity.
Many of the parliamentarians have visited Khan al Ahmar on Caabu parliamentary delegations, and in March 2017, 16 parliamentarians who have visited Khan al Ahmar urged Foreign Secretary Boris Johnson to help save the community. More information can also be found here and from this B'Tselem press release.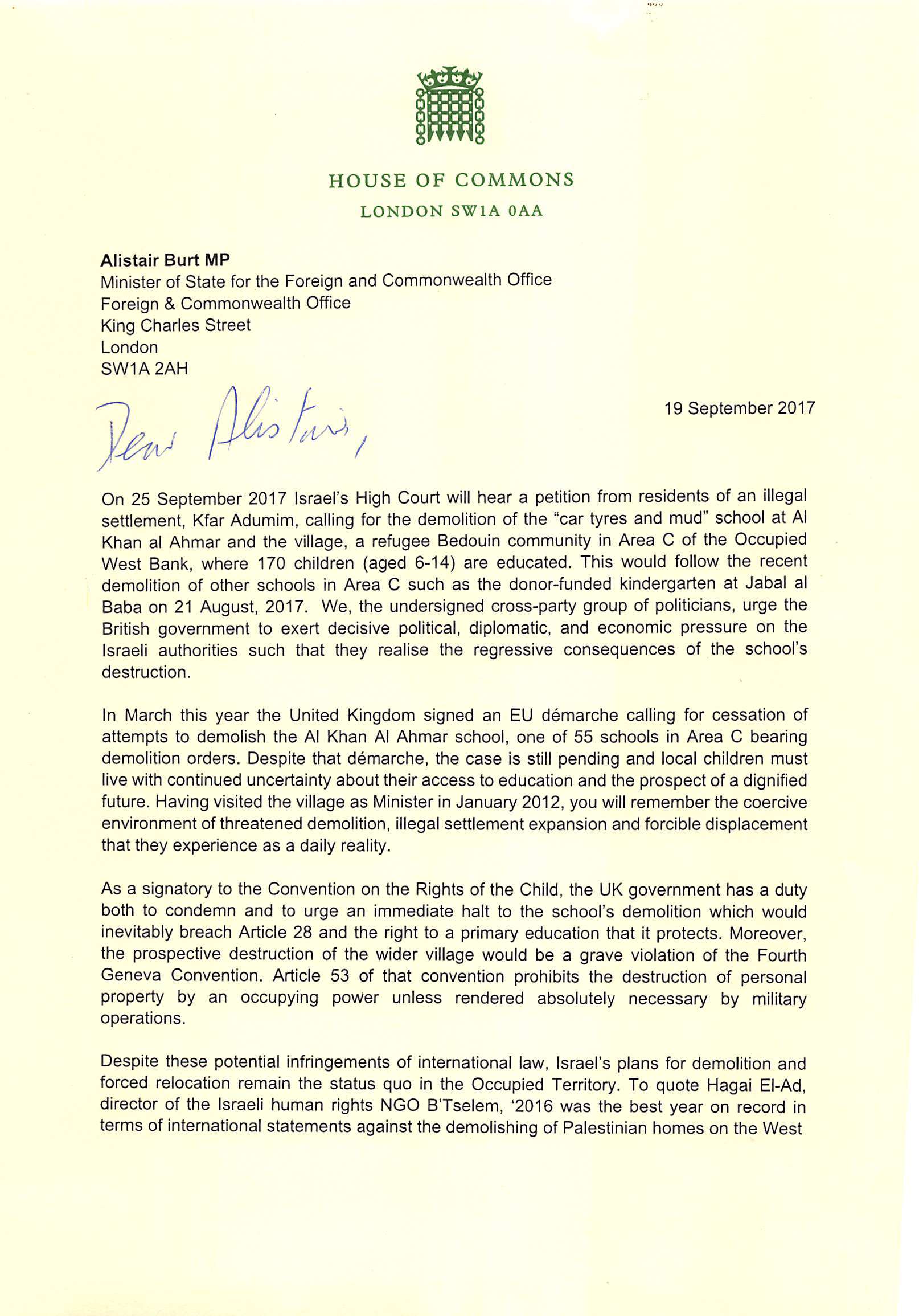 On 11 October 2017, Alistair Burt replied to the letter. He states:
"The Government remains gravely concerned about continued demolition of Palestinian property by the Israeli authorities including proposals to demolish the Bedouin villages of Khan al-Ahmar and Susiya. The UK has repeatedly called on the Israeli authorities to halt proposals to demolish these communities."