On 19 February 2017, the Israeli government issued 40 demolition orders in the Bedouin community of Khan al-Ahmar in Area C of the Occupied West Bank. This includes Khan al-Ahmar's school made from disused tyres, funded by the international community.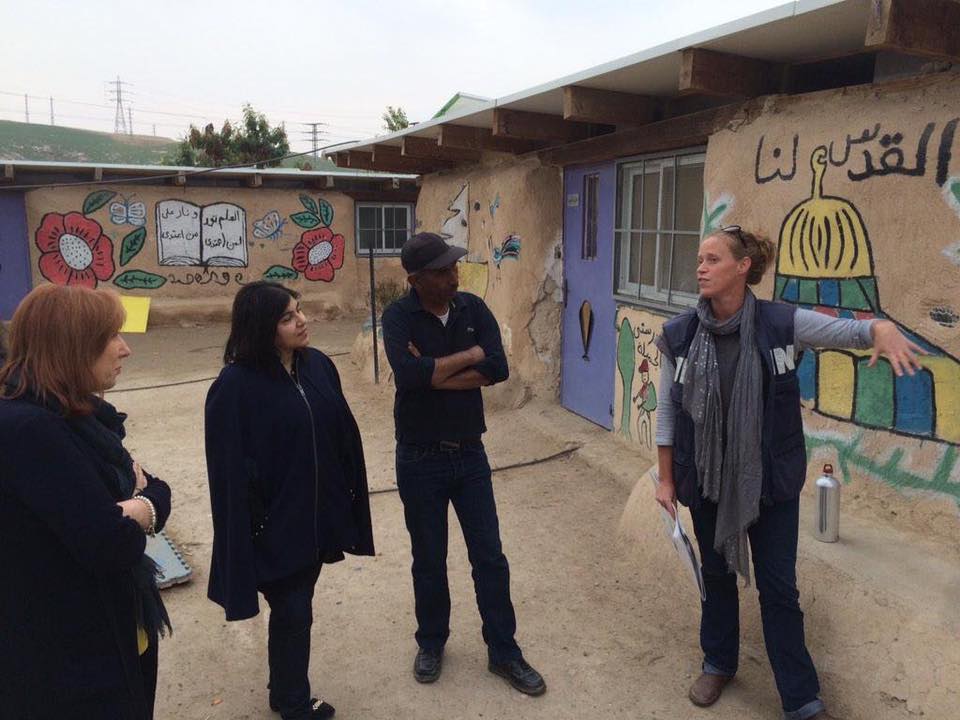 Please write to Foreign Secretary Boris Johnson and urge him to ensure that these demolitions do not take place. You can find his departmental email here. (fcocorrespondence@fco.gov.uk) 
Khan al-Ahmar is a community which Caabu has visited numerous times on parliamentary delegations. Its school and homes have for years been under constant threat of demolition to make way for settlement expansion. The recent demolition orders, on such a large scale, mark the latest and most serious threat the community has faced and would make hundreds of men, women and children homeless. Since 2014, Caabu and Medical Aid for Palestinians has taken five Parliamentary delegations to Khan al-Ahmar; in August 2014, December 2014, February 2016, April 2016 and September 2016.
The significance of Khan al-Ahmar is huge. These demolitions would not only make hundreds homeless but would also have strategic significance. The community lies within the settlement project of E1 which if implemented, would effectively sever Jerusalem from the West Bank, dividing the West Bank in two and thereby sealing the fate of the two-state solution.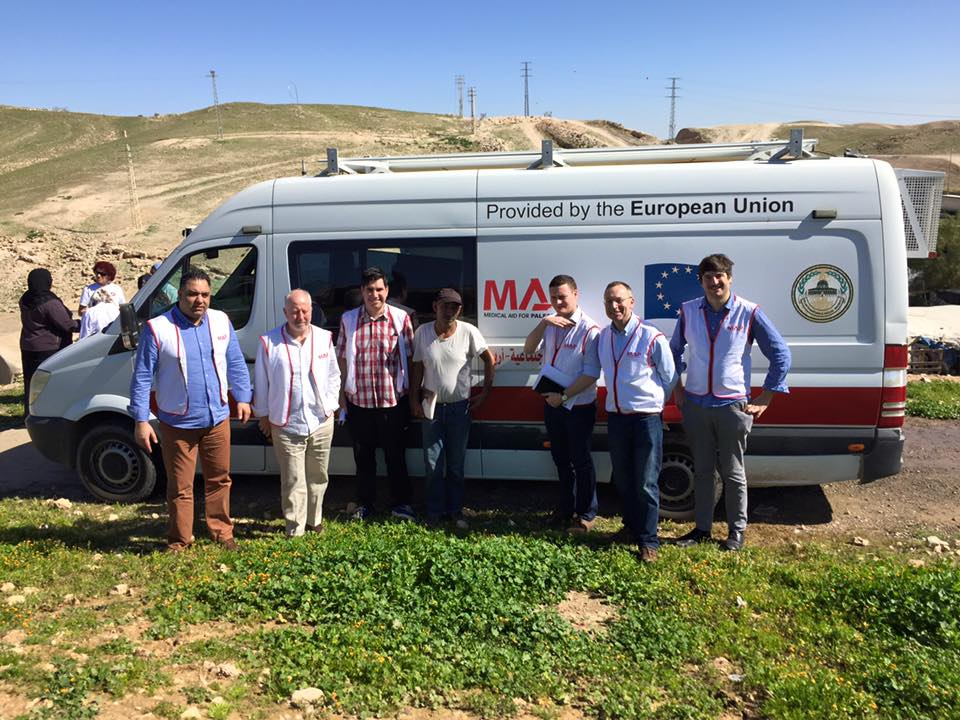 2017 has seen further Israeli initiatives to accelerate demolitions of Palestinian structures and settlement construction in occupied Palestinian territory. 53 Palestinian owned structures have been demolished bi-weekly so far this year. 2016 saw the highest level of Palestinian structures being demolished by Israel since the UN started recording demolitions - 875 Palestinian structures were demolished in Area C leaving 1,225 people homeless. 2017 must not be a year of 'more of the same'. 
International law is clear on the matter.Such demolitions are in grave contravention of the Fourth Geneva Convention (4GC), which prohibits the destruction of personal property by an Occupying Power unless it is rendered absolutely necessary by military operations. 
The British Government must use all possible avenues to ensure that these demolitions do not take place. Please write to Foreign Secretary Boris Johnson and ensure that he does this.