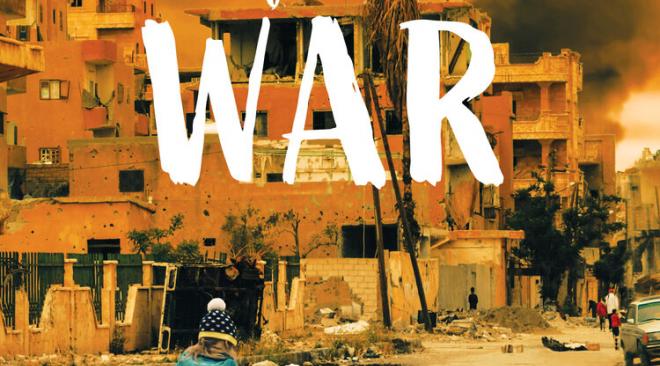 25 Nov 2020 14:00 - 15:00
Caabu invites you to an online briefing with Rania Abouzeid, who will be discussing her recent young adult book, Sisters of the War: Two Remarkable True Stories of Survival and Hope in Syria on Wednesday 25 November at 2pm (UK time).
We'd particularly encourage young adults and those working in education to join us for this discussion.
You can sign up for the discussion here using your email address. Please note that sign up is a two part process. Once you have signed up with your email address, this will then be approved, and details will then be emailed to you ahead of the event. Please do check your inbox (including Junk and Clutter folders) for this email with the link to join the event on the day. 
Please register below AHEAD of time to join this online briefing. This makes it much more helpful to us:  https://zoom.us/meeting/register/tJEtduCrrjgpGN1zh59ei9FZVGskIeGH98_3 
When: Wednesday 25 November 2020, 14:00 UK time (GMT) 
Where: Online. Sign up for the discussion here.
PLEASE DONATE TO SUPPORT CAABU'S VITAL WORK: We would be also be very grateful for any donations to help us in our work right now and keep our programme including the webinars going forward. Donate here. Become a member for £50 a year here.
You can watch previous online Caabu briefings on our Youtube channel which you can also subscribe to. 
Keep up to date with Caabu's work by liking our Facebook page and following us on Twitter.
Also if you would be interested in signing up as a member to support our work, you can do so here. You can also sign up as a Caabu member over the phone. Please do also watch our video, about 50 years of our vital work. 
About the book: 
Since the revolution-turned-civil war in Syria began in 2011, over 500,000 civilians have been killed and more than 12 million Syrians have been displaced. Rania Abouzeid, one of the foremost journalists on the topic, follows two pairs of sisters from opposite sides of the conflict to give readers a firsthand glimpse of the turmoil and devastation this strife has wrought. Sunni Muslim Ruha and her younger sister Alaa withstand constant attacks by the Syrian government in rebel-held territory. Alawite sisters Hanin and Jawa try to carry on as normal in the police state of regime-held Syria. The girls grow up in a world where nightly bombings are routine and shrapnel counts as toys. They bear witness to arrests, killings, demolished homes, and further atrocities most adults could not even imagine. Still, war does not dampen their sense of hope.

Through the stories of Ruha and Alaa and Hanin and Jawa, Abouzeid presents a clear-eyed and page-turning account of the complex conditions in Syria leading to the onset of the harrowing conflict. With Abouzeid's careful attention and remarkable reporting, she crafts an incredibly empathetic and nuanced narrative of the Syrian civil war, and the promise of progress these young people still embody.
You can purchase the book here.
About the speaker:
Rania Abouzeid is a Beirut-based journalist and the author of No Turning Back: Life, Loss, And Hope in Wartime Syria, as well as Sisters of the War. She has covered conflicts, natural disasters and political upheaval across the Middle East and South Asia for almost two decades and is the recipient of numerous awards, including the Michael Kelly Award, the George Polk Award for Foreign Reporting and the Overseas Press Club of America's Cornelius Ryan Book Award. Abouzeid has written for The New Yorker, Time, National Geographic and other publications, and has reported and presented television documentaries and features. She has received fellowships from the European Council on Foreign Relations, New America, Columbia University's Dart Center for Journalism and Trauma, and most recently the Harvard Nieman Foundation for Journalism.
She Tweets @Raniaab. 
Keep up to date with Caabu's work by liking our Facebook page and following us on Twitter.