28 Jul 2020 14:00 - 15:00
Caabu invites you to an online discussion about the BBC Arabic documentary, London Lockdown, on the heroes of the capital's Arabic community during the Coronavirus pandemic. 
We are privileged to be joined by one of those featured in the film,  Osman el Tayar, a British-Sudanese consultant doctor and son of Adil el Tayar, a renowned organ transplant specialist who sadly became the first NHS surgeon to pass away from Covid-19, the director of the film Namak Khoshnaw, and the film's producer Emir Nader.
Kholood Mohammed, who worked with Caabu on the British-Arab communities' research initiative, will chair the discussion. 
The film is also available to watch on BBC iPlayer. 
Caabu will also be releasing its survey of British Arab-Communities in the UK, collating existing research on British-Arab communities, and assessing what we might know or not know. about them. At a Caabu event on the Future for British-Arabs, Liberal Democrat MP and the first UK MP of Palestinian heritage, Layla Moran spoke about the role of British-Arab communities - you can watch a video of that here.
You can sign up for the discussion here using your email address. Once you have signed up, details will then be emailed to you. 
Please register below AHEAD of time to join this online briefing. This makes it much more helpful to us: https://zoom.us/meeting/register/tJEodOyqqTsoHdERuenvtky6Mxig7DgiLLP_ 
When: Tuesday 28 July 2020, 14:00 UK time (BST) 
Where: Online. Sign up for the discussion here.
PLEASE DONATE TO SUPPORT CAABU'S VITAL WORK: We would be also be very grateful for any donations to help us in our work right now and keep our programme including the webinars going forward. Donate here. Become a member for £50 a year here.
You can watch previous online Caabu briefings on our Youtube channel which you can also subscribe to. 
Image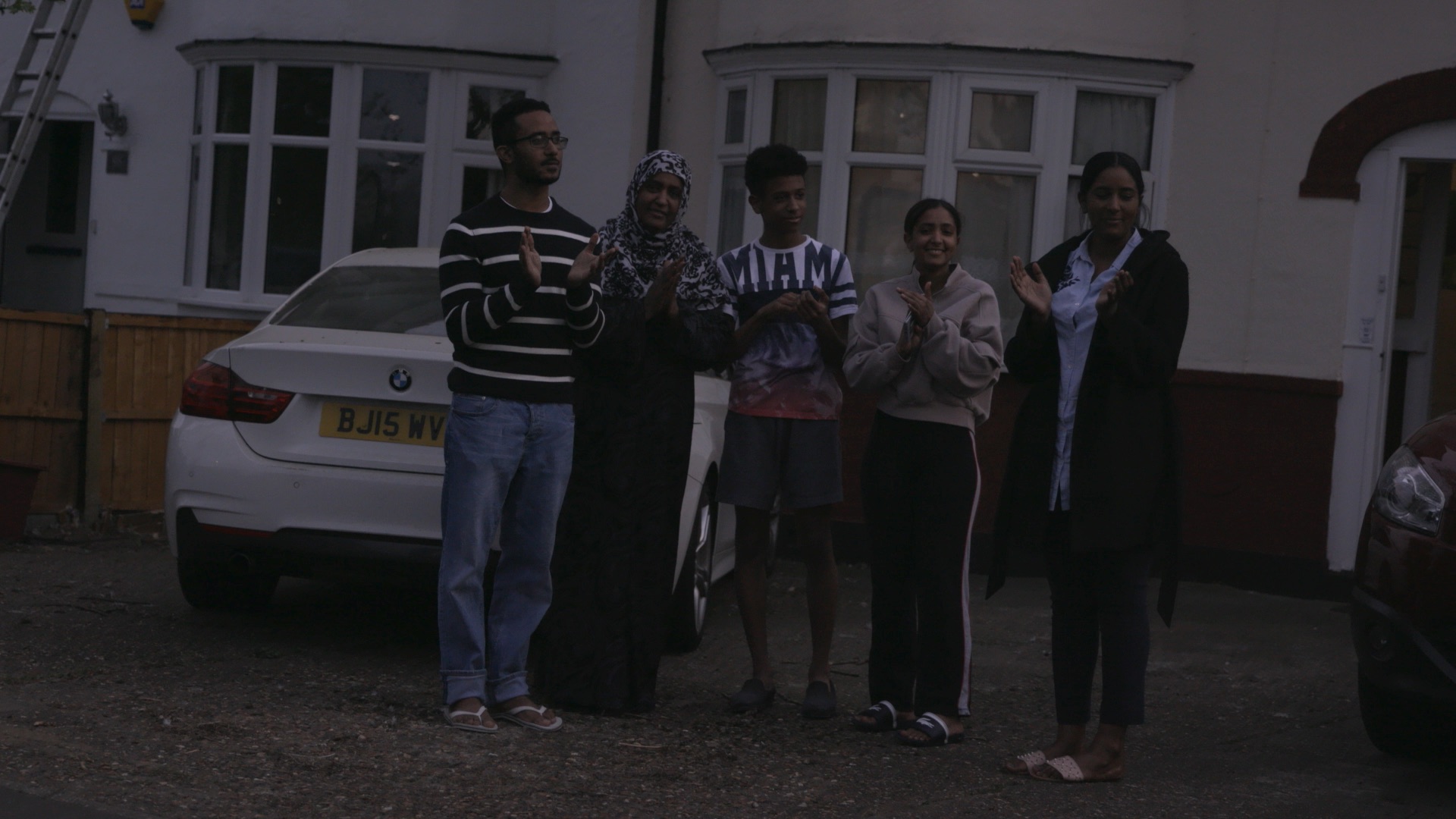 Keep up to date with Caabu's work by liking our Facebook page and following us on Twitter.
Also if you would be interested in signing up as a member to support our work, you can do so here. You can also sign up as a Caabu member over the phone. Please do also watch our video, about 50 years of our vital work. 
About the documentary 
London Lockdown (لندن تحت الإغلاق), is a new film produced by BBC News Arabic Documentaries. 
The film portrays London's Arabic-speaking community during the coronavirus crisis. It followed six characters facing stark choices - whether they should put their lives on hold, or help those in need, by drawing on their personal experiences of crisis and conflict. It follows these characters from the early days of lockdown until Eid, at the end of the holy month of Ramadan.
The characters in the film include the El Tayar family, whose father was the first NHS surgeon to lose his life after contracting coronavirus. We also follow Osama, the owner of a chain of Palestinian restaurants in central London who cooks hundreds of meals a day for medical staff; Susan, an Iraqi-Moroccan bus driver; and Iyad, a concert pianist.
The film shows how they make great efforts to support the community around them as they struggle with the total upheaval of their lives under the impact of Covid-19. Some provide food, practical assistance, entertainment or emotional support, while others continue to do dangerous frontline jobs in the NHS and public transport.
You can find the Arabic version of the film with English subtitles here. It is also available to watch on BBC iPlayer here.
About the Chair
Kholood Mohammed is a researcher that worked with Caabu on the British-Arab communities' research initiative. She has a background in media and intercultural communication.
About the Speakers
Osman el Tayar is a British-Sudanese consultant doctor working at Northwick Park Hospital in London. His father Adil el Tayar was a renowned organ transplant specialist and sadly became the first NHS surgeon to pass away from Covid-19. 
Image
Filmmaker Namak Khoshnaw is the director of the documentary. He was born in Northern Iraq to a Kurdish family and arrived in the UK as a refugee in 2002. He is now a UK citizen having been granted asylum. Obtained his MA degree at the University of West London in film and Art, current PhD candidate at university of Leicester doing (The Filmmaker's Predicament: On ISIS and Media ). He has been able to produce numerous compelling documentaries for the BBC that uncovered the plight of the Iraqi people living under Islamic State rule. Amongst his work is the harrowing documentary titled (Slaves of the Caliphate ) which tells the story of Yazidi women held as sex slaves by ISIS fighters, the film was broadcast internationally in 2014 and Namak won New Ground Award for outstanding reporting. In 2018 Namak spent a year making, Iraq: A State of Mind documentary which explores the mental health crisis that's gripped the Iraqi people, There's only one psychiatrist for every 300,000 Iraqi people and just one psychiatric hospital in the entire country, the film addresses the deep psychological distress Iraqis are experiencing due to decades of extreme violence and personal insecurity. In 2019 the film won three awards including the Mind Media Award, Grierson and FPA for best documentary, Namak also won the journalist of year at FPA for 2019.
He Tweets @Namak_Khoshnaw.
Emir Nader is a British-Egyptian filmmaker at BBC Arabic Documentaries. He previously worked as a print journalist in Cairo and has freelanced elsewhere in the Middle East, North Africa, Somalia, Cuba and the UK. His work has included investigations into corruption and drug trafficking in Morocco, military conscription in Egypt, the decline of steel-working communities in the north east of England, the climate strike movement in Lebanon, and most recently London Lockdown, a film about the response of the British Arab community to the coronavirus outbreak.
He Tweets @EmirNader.
Keep up to date with Caabu's work by liking our Facebook page and following us on Twitter.