MPs and Lords write to Foreign Secretary to try secure the release of Ala'a Abd el Fattah in Egypt
18 May 2022
A group of 10 MPs and 17 Peers including Caabu Chair, the Rt Hon David Jones MP, have written to the Foreign Secretary, Liz Truss to urge her to use "all possible means" to secure the release of Ala'a Abd el-Fattah, a British-Egyptian national held in jail in Egypt.
Ala'a Abd el-Fattah is a prominent human rights activist and political prisoner in Egypt having spent 8 out of the last 10 years in jail. He was recently given a five-year jail term for resharing a Facebook post about human rights violations in prison in Egypt. He has been on hunger strike since April and is in a critical condition. 

Caabu helped securing Parliamentary support for the letter. Both David Jones and Chris Doyle met with members of the family this week and will continue to assist in their campaign to get Ala'a released.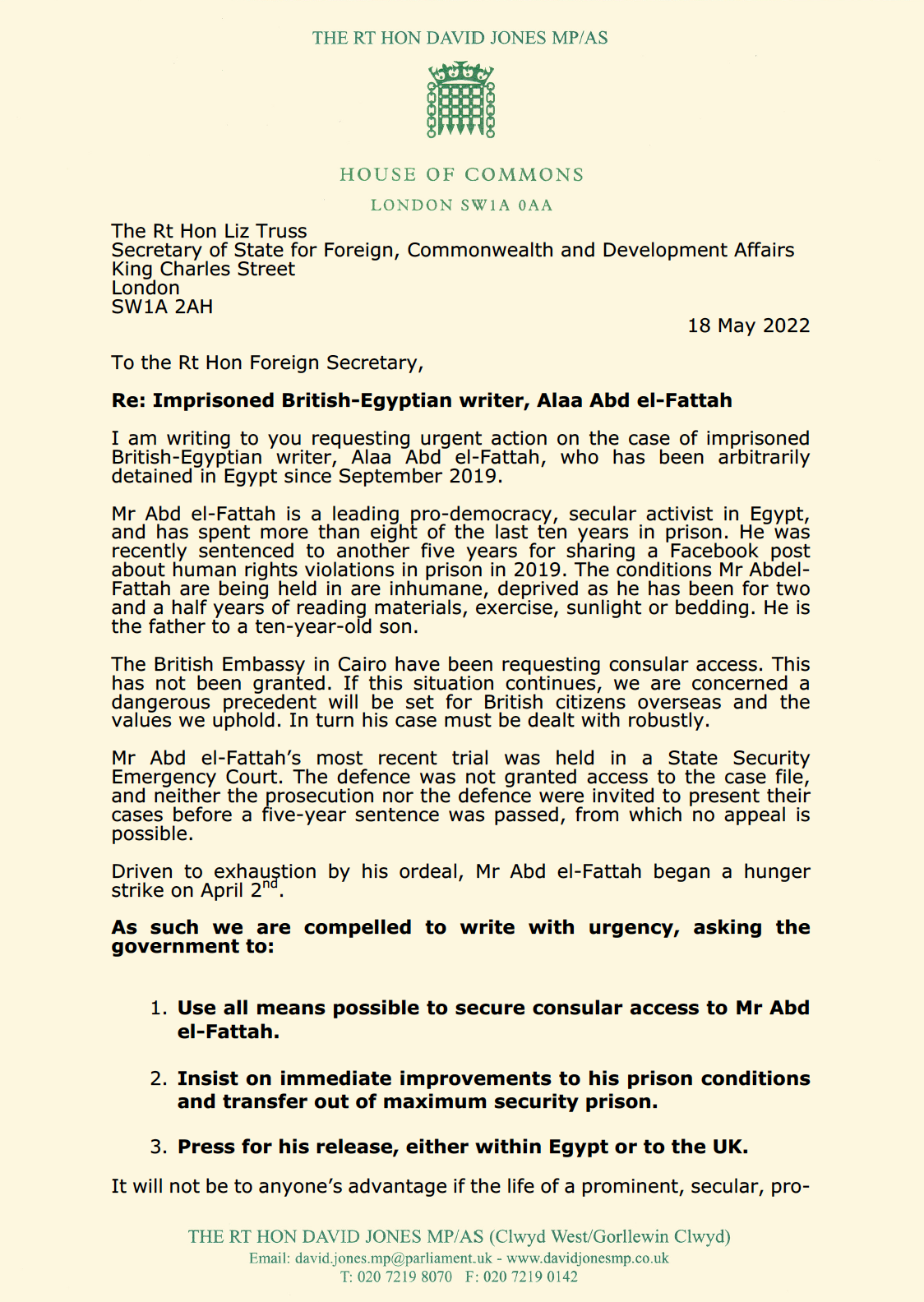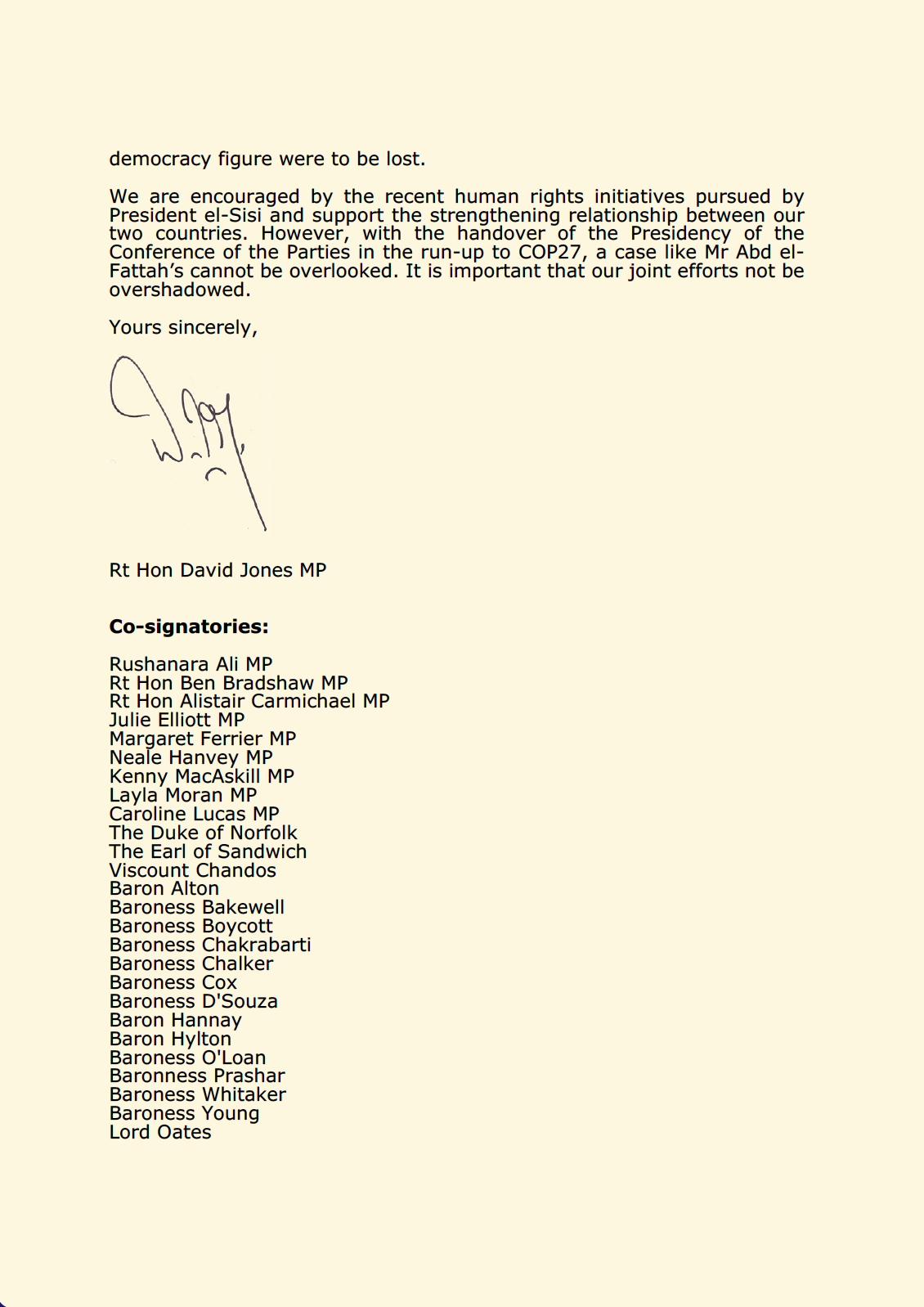 Update: 
Other MPs and Lords who have asked to be identified with this letter: 
Crispin Blunt MP
Marsha de Cordova MP
Rt Hon Harriet Harman MP
Baroness Helena Kennedy
Lord Russell of Liverpool
Rt Lord Christopher Patten
Lord Purvis
Lloyd Russell-Moyle MP
Rt Hon Lord Willetts